Mahadev Pulses Private Limited started in the year 2003 by the two dynamic and young brothers in the field of the Agro products. The factory is located at Changodar, Sarkhej – Bavla Road.
We are presently producing and selling Moong and Toor products with the capacity of approximately 12000 tonne/year in Moong and 15000 tonne/year in Toor. The company has a wide network distribution system and agents present in all the major cities of India.
The whole production is strictly regulated as per the international standards and we are confident that our products and services will satisfy the highest level of standards. We believe that our customers will receive best quality of the product at reasonable price.
Mahadev Overseas is a dynamic enterprise that embarked on its journey in 2015 as a merchant exporter, importer, and wholesale trader. Since then, we have constantly strived for excellence, reaching new heights and transforming ourselves into a full-fledged factory in 2021. With a production capacity of 10,000 tonnes per year in rice and a cleaning plant capable of handling all pulses with a capacity of 11,000 tonnes per year, we have established ourselves as a trusted name in the industry.
Our dedication to providing top-quality products and services has been the driving force behind our success. With a meticulous focus on quality control, we ensure that every grain of rice and every pulse that leaves our facility meets the highest standards. Our state-of-the-art factory is equipped with cutting-edge technology and operated by a skilled workforce, enabling us to consistently deliver products that exceed customer expectations.
As we continue to expand, our future endeavors include venturing into the realm of exporting. With our strong foundation and extensive network, we are confident in our ability to serve global markets with the same level of excellence that has earned us recognition domestically. We are committed to fostering long-lasting partnerships with international clients and delivering our products to discerning customers worldwide.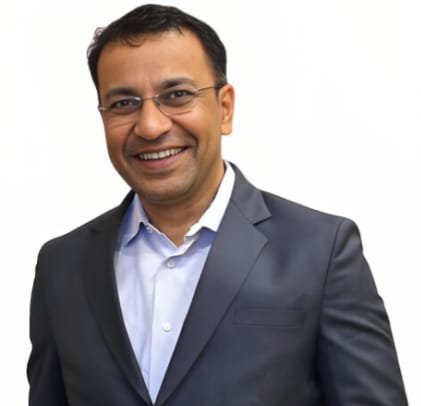 SURESH KIRANKUMAR RATHI
Co-Founder – Director
A visionary with a penchant for innovation and long-term planning, Mr. Suresh Rathi firmly believes that the strength of any organization lies in the support of its staff. He understands that a motivated and empowered team is the driving force behind further growth and success. By prioritizing staff development and fostering a collaborative environment, he has proven to be a catalyst for the company's advancement.
In addition to the industry prowess, he shoulders additional responsibilities of overseeing land acquisitions and ensure compliance with all legal activities pertaining to the company. By diligently adhering to legal frameworks, he enables the smooth operation of Mahadev Pulses Private Limited. With the comprehensive skill set, ranging from practical industry knowledge to strategic planning and legal expertise, he embodies the essence of a true leader.
Mr. Suresh Rathi's contributions have not only elevated the quality and performance of the company but have also positioned him as an invaluable asset to Mahadev Pulses Private Limited.
KALPESH KIRANKUMAR RATHI
Co-Founder – Director
Mr. Kalpesh Rathi has made a significant impact on the administration and overall success of Mahadev Pulses Private Limited. As a leader, he has played a vital role in shaping the company's marketing and financial policies, providing valuable guidance and expertise. Mr. Rathi's experience and leadership have allowed him to effectively coordinate with staff personnel, ensuring smooth operations within the company. By leading a team of internal and external finance specialists, he has successfully managed all financial activities, contributing to the company's stability and growth.
Moreover, his pioneering efforts in branding and promotions have been instrumental in establishing the Makkhan brand of Mahadev Pulses Private Limited. This demonstrates his ability to leverage his expertise to develop successful marketing strategies and effectively promote the company's products.
In his role, Mr. Rathi provides leadership in setting goals, processes, and direction for the company. He actively engages in strategy planning, business development, and strategic marketing, ensuring that the company remains competitive and adaptable to the market's evolving needs. His contributions have been crucial in establishing a strong foundation for Mahadev Pulses Private Limited's administration, marketing, and financial operations.